We curate the creative vision to align with the celebrations, which eases the planning process.
let us turn your wedding dream into a reality – with all of the "
wow

" and none of the hassle – so that you can relax and enjoy your big day!
We're experts at the big, visionary concepts as well as the tiniest details. Every bride is unique and we want to help you create a wedding with your signature style, and with your needs in mind.
At Mint Eventz we create a mood board and an aesthetic that the couple would like to to follow.
All Mint Weddings have a touch of the mood and theme planned. This helps to finalise everything from the décor and outfits to the vendors.
Mint Eventz has an in-house team to design the invites, signages and the décor theme.
We align our energies with the expectations of our clients, and visualise the wedding internally for manifesting it effortlessly.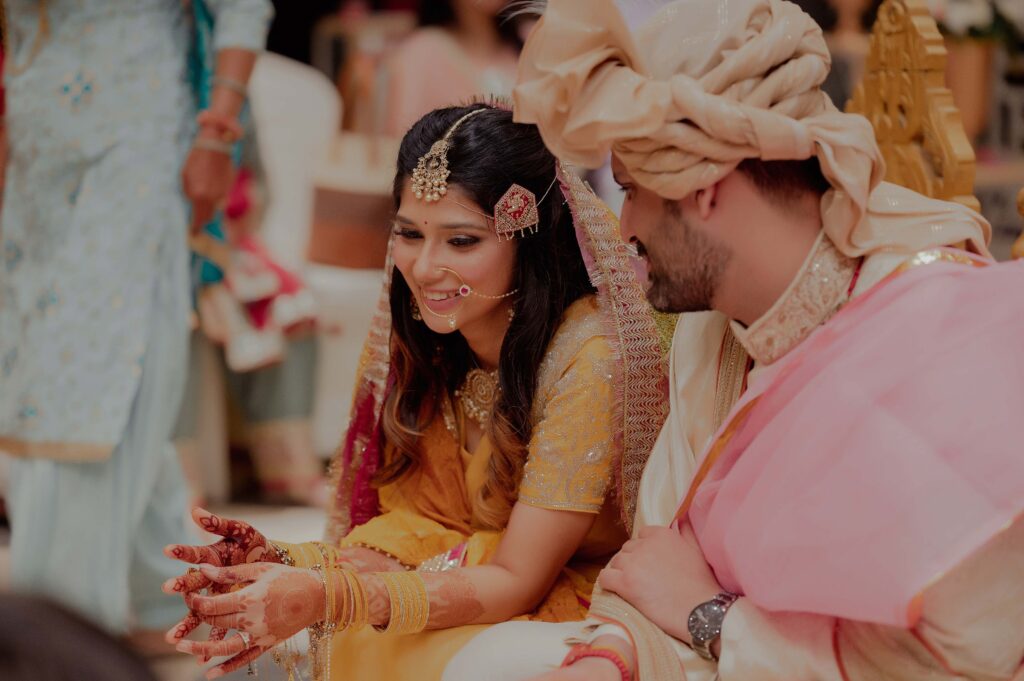 A wedding is a dreamy feeling and India is one of the best places where you can organise any sort of wedding event.
Weddings in India are truly a grand festival, which converts your dream into reality. Every bride and groom dream to make their wedding a memorable lifetime event. We – at Mint Eventz, are here to make your wedding the most intimate event of your life.

As a wedding organiser, we offer various customised theme wedding packages. You can choose the royalty style wedding or the Bollywood theme wedding. With exclusive tie ups with the best of the venues, Mint Eventz offer the most comprehensive Wedding Management solutions.

Every celebration is like a picture on the canvas of time. The colours of happiness are fast. Mint Eventz Company transcends wedding celebrations to new levels.
Let's Make Your Event Memorable!
Don't settle for an ordinary event. Let us create a truly remarkable experience that will leave a lasting impression. Get in touch now and let's start planning to make your event truly memorable!